Local Junk Car Buyer
Are you looking for a local junk car buyer? You are at the right salvage yard
 Receive instant cash offer for your unwanted car from Pacific Cash For Cars
 Reliable and leading car removal service in Sydney
 We pay cash for junk cars in Sydney and make an instant payment of up to $10,000
Sydney, Australia is an iconic place that is known for its Opera House and famous beaches. However, it doesn't help when it comes to dealing with the junk car sitting on your driveway. Selling a car can be a huge hassle especially when it is junk or damaged, old car. If you've been looking for a quick way to sell your car for cash in Sydney, you may have stumbled to the right place. Pacific Cash For Cars is a local junk car buyer who pays top cash and offer free towing as well. When you call us, you can expect the same day service in which we will come to your address, inspect the vehicle, pay you the cash and take the vehicle away.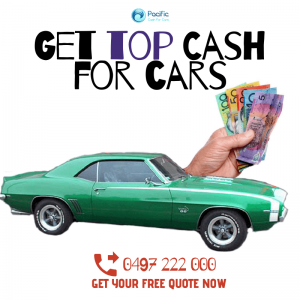 Don't try to be an adventurer and choose the easy way of selling your car with your local junk car buyer
Sydney is a big city with a huge population and the car market is very competitive – it is a real competition out there between people selling cars and this gives the sellers the power of lowballing. People will waste your time by arranging inspections and not showing up or trying to offer you unreasonable amounts. Why go through all these troubles when you can sell your car for cash at Pacific Cash For Cars?  It may sound like a fairytale but it is not – we have created a service that takes around 2 hours top to sell your car for cash in Sydney. Car dealers and private buyers simply try to pay as low as possible for your valuable car and end up wasting your time when you do not accept the offer.  That's why we'll never waste your time and offer you unreasonable amounts – our experts will evaluate your car and give you the best offer there is. The question of local junk car buyer has finally been answered and it is Pacific Cash For Cars.
It is difficult to find a person who wants to become the owner of an old car. Therefore, it is not surprising that ads for the sale of such machines do not attract the attention of buyers. Our company has solved this problem and offers cash for old cars. If you decide that you will sell an old car on my own, then in order to achieve the goal, you will have to spend many weeks and months. It is very difficult to find a buyer for such a car, even if it is on the move and in relatively good technical condition. A rational solution to the problem is to contact our company, which offers quick cash for old cars immediately after the first call. Most car owners, unsuccessfully posting ads for several months, realize that they have lost a lot of time in vain and turn to us. More experienced in matters of car sales, people immediately call our company and order a free quote.

We offer car owners of Sydney a service that is irreplaceable. It can be seen as urgent financial support at the right time, and as a way to quickly sell a car. In any case, to cooperate with us: it is easy, convenient and pleasant.
Here is what we have for you as your local junk car buyer
Old Car Removal
Scrap Car Removal
Cash For Used Cars
Cash For Scrap Cars
Cash For Old Trucks
Cash For Your Old Car
Unwanted Car Removal
Could it get simpler? Running or not, give us a call today for a quick, but fair cash sale.
Get Free vehicle valuation on:0497 222 000
When you call us, the operator will clarify all the necessary information (model, year of manufacture, mileage, condition) and, without hanging up, you will be given a quote for your vehicle. If you are happy about the offer, our personnel will be on their way. After examining that the vehicle matches your description, the deal is done. If everything is in order, a contract is concluded, so it is better to prepare any documents in advance. The contract is signed, the cash amount is paid to you on the spot, you received the money, we have the car. The whole procedure, for the convenience of the client, takes place on the same day.
Situations, when a car crashes on our roads, are not uncommon. Such troubles cause a lot of problems for the affected drivers, because after an accident the car is often not subject to full recovery, or repairs require a lot of money. At the same time, not all car services can provide a high-quality repair work.
In a situation where you do not want to engage in long-term and expensive repairs, the best solution for you might be contact Pacific Cash For Cars to sell the damaged car.
Amazing benefits from us:
Guaranteed Highest cash offer
Free, Same Day Car Removals
Fully Licensed and Insured
Outstanding Services
Quick Sales
Provide all Paperwork
Cash for Any damaged cars any Make and Model of Any Year and Condition