Cash For Scrap Cars
Looking for a convenient way to sell your scrap car for cash? Give us a call for an instant quote and to schedule a same day car removal across Sydney districts. Pacific Cash For Cars is a car removal company that is specialized in buying all types of scrap cars, trucks, van, Ute any make or model and condition for top dollar with a free tow.
Call us at 0497 222 000
Don't let your vehicle end up in a landfill or open plot, creating hazards to our environment. Give us a call and we'll provide you a price for your car up to $8999. How? The main reason – we use parts from your vehicle before using it for recycling.
Get instant cash for old scrap cars for up to $8999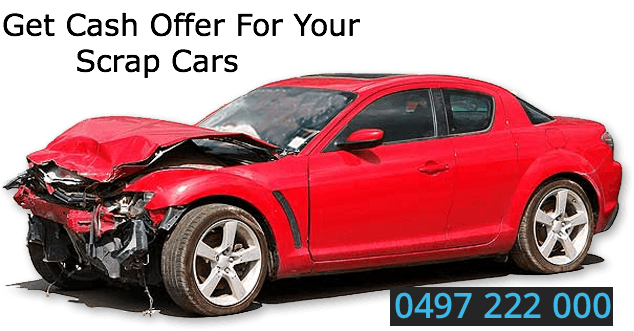 Sell My Scrap Car For Cash Today
In days gone by, getting cash for your scrap car may not have been possible. Today that is no longer the case. Pacific Cash For Cars is a scrap car wrecker that keeps the green in the environment, as well as puts it into your pocket.
When you sell your scrap car to Pacific Cash for Cars, you sell your vehicle to a removal company that doesn't waste precious metals out of your vehicle, steel or parts that can be refurbished. Even if your car is old its not a problem, we even do old car removals, moreover, we believe in healthy damaged car disposals and the most benefit for our customers. This is why you'll find us wrecking and recycling most out of your scrap car. That's how we pay top cash for scrap car dollars, By wrecking and recycling your vehicle.
Quick Scrap Car Pick Up Sydney Wide
At Pacific we pay Cash For Cars, our customers aren't required to bring their vehicle to us at any time during the process of selling their auto. We make our unwanted vehicle buying system one that is convenient, quick and hassle-free. We make our cash offers over the telephone or through our online inquiry form, and the owner simply accepts or rejects our offer.
Should they accept, they can then schedule a free scrap car removal. When our car technician arrives, he'll arrive with the necessary paperwork and truck to make the sale of the vehicle final.
The process takes less than an hour to complete. Fast, Efficient and Reliable that's what PACIFIC is known for and Cash For Scrap Cars Sydney is a part of the Pacific group.
We Buy More Than Scrap Cars!
At Pacific Cash for Cars, we buy all types of scrap vehicles:
Have a Scrap Truck? We'll buy it!
Have a Damaged Van? We'll buy it!
Have an Accident SUV? We'll buy it!
Have a Wrecked 4×4? We'll buy it!
Have an Old Ute? We'll buy it!
Whatever type of motor vehicle you have, running or not, we'll buy it. Just contact us and you could have up to $8999 put in your hands at the time we come to remove your vehicle for free.
We are a car removal company that quotes fair prices on vehicles because we know the value of autos. Scrap car offers will be accurately valued based on various factors like the weight and condition as well as parts with precious metals under the hood.
How's Scrap Car For Cash Work?
Quite simple! At Pacific Cash for Cars, you simply contact us one of the two methods below:
Call us at 0497 222 000
Complete our "Get a Quote" form at the top right of this page.
Accept our offer and move onto step four, or reject the offer and we'll politely say goodbye.
Schedule a free car removal in Sydney.
Collect our cash offer amount!
That simple, that quick. Our customer service team are professionals in their field and knows how much your car is worth.
Our Service Areas
At Pacific Cash for Cars, we service the greater Sydney region with free scrap car recycling and removals. Should you live outside of our service area and like to schedule a free removal, please contact us over the phone, so we can determine whether we can service your area.
Contact Us Today
For more information on our Car Removal, or to get a FREE CAR VALUATION, simply give us a call at the number below.
Call us at 0497 222 000