Parramatta
Fast cash, no towing fees, quality pre-owned vehicles. Pacific Cash for Cars Parramatta is your Car buyer, wrecker and used car dealer. We are Parramatta's top choice for the best cash offers on cars of any make and condition, and the best choice for quality pre-owned vehicles. Our services are second to none. Want it SOLD today? We'll buy it today! Just give us a call for a cash quote up to $8999 CASH.
Call us at 0497 222 000
Cash for Cars Parramatta
Car, truck, 4×4, van or SUV- get cash for your vehicle today! Cash for Cars Parramatta makes great cash offers on vehicles of every condition. We don't require that repairs be made whether minor or major repairs are needed. We will buy your vehicle "As Is". We'll also put our cash for cars offer in your hand a few hours from your call. Our technicians will arrive at the time you designate. Just give us a call and we'll make you a cash for cars Parramatta quote today.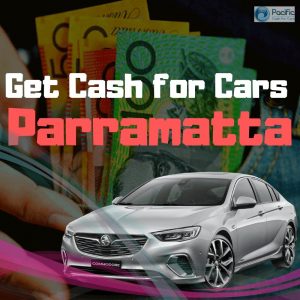 We buy:
Cars, Trucks, Vans, SUVs, Utes, 4x4s, Buses, Bikes, and More. Running or Not, Give Us A Call.
Cash for Trucks Parramatta
Automatic or manual, Pacific Cash for Cars will buy your vehicle today! We are your auto buyer in Parramatta that pays cash for trucks of every make and condition. Wrecked 4×4, scrap Ute, damaged SUV, used van… whatever make and model, we'll buy your auto today!
Free Car Removal Parramatta
At Pacific Cash for Cars, towing is always free. Our tow truck drivers make having your vehicle towed quick and hassle-free. Working 24 hours a day every day of the week, including holidays, you can have your car towed when you want. We are the car removal company in town that offers convenient car removals that are always free.
How To Get A Cash Quote
Pacific Cash for Cars offers easy to obtain quotes both:
Over the telephone. Just give us a call at 0497 222 000
Locate our "Get a Quote" form at the top right. Complete the required information and click submit.
We will need:
Model
Year
Odometer Reading
The make of your vehicle.
Vehicle Identification Number
Condition – Please include all dents, issues, and modifications that have been completed on the vehicle
Once we receive the details of your vehicle, we will provide you with a cash quote.
Why Choose Us?
When you choose Pacific Cash for Cars Parramatta, you have the best services whether buying, selling or wrecking a vehicle.Our parent company Scrap Cars Removal which is based in Parramatta offers cash for car service up to $8999.
We offer:
Instant cash quotes – Get a quote of up to $8999 cash on your car within minutes
Instant cash payments – We pay on the spot
Free car removals Parramatta – We service Parramatta wide with free car removals
Eco-friendly auto disposals – We practice the green principles of auto recycling, so our customers have the assurance of Eco-friendly car disposal and a scrap vehicle that converts to cash
Provide the paperwork – We provide the paperwork, so the deal is legal
We are the auto buyer, seller, and wrecker that offers the best services in Parramatta.
Contact Us Today
For more information on our car removal services, contact an auto specialist at Pacific Cash for Cars at the number below. For cash quotes or to schedule a free car removal, please contact us at the number, as well.
Call us at 0497 222 000