Scrap Car Removal
Quick CASH – FAST Car Removal – That's the standard at Pacific Cash for Cars. We are a car removal company with one call, you can sell your car for a fair cash price. A fair cash price of up to $8999 and a FREE Car Removal. Scrap or not, we'll buy your vehicle today!
Call us at 0497 222 000
Scrap Cars Removal with Instant Cash
Top CASH for your vehicle is what you can always expect from Pacific Cash for Cars. We are a scrap auto collection company in Sydney that doesn't remove a vehicle without first paying our customers a great cash value for their vehicle. We are a company that works quickly to get you the services that you require- A FREE car removal, and CASH FOR SCRAP CARS. We pay up to $8999 on vehicles determining the price of your vehicle on different factors like:
Its weight, size, precious metals, steel, and parts we can refurbish, make, model and condition. We guarantee fair cash for cars for your vehicle of any make and condition of scrap CAR, TRUCK, VAN, SUV, UTE, JEEP, BUS OR BIKE. We are just a call away to Cash for scrap car or cash for trucks
Whether your vehicle is just a shell or its just so old that it is constantly breaking down, and the costs of repairs are no longer worth it, we will make you a fair cash offer. Being the scrap car removal company in Sydney, that recycles and refurbishes we have the means to get the best value for your vehicle. This allows you cash to upgrade your vehicle, as well as have your property back to yourself. There is good value in a scrap vehicle, and Pacific Cash for Cars disposal is Eco-friendly.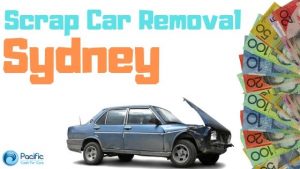 Why Choose Us?
One of the best reasons to choose Pacific Cash for Cars is that we offer an express Car removal service called SAME DAY car removal even for accident car removal. This is also SAME DAY cash for your scrap vehicle of any make and condition. We buy cars, trucks, vans, Jeeps, SUV's, utes, 4x4s, buses and bikes. With our fleet of towing vehicles, and a team of drivers we can remove entire company fleets or car collections typically taking less than an hour out of your busy day.
At Pacific Cash for Cars, we guarantee:
The best car buyers. We travel to your location and pick up and buy your vehicle within a few hours from accepting our quote.
Instant cash payments made on the spot. We pay up to $8999 for vehicles of any make and condition.
Weekend or weekday, even holidays, we will come to your location and remove your vehicle for free.
We are a team of professionals that make obtaining a quote and selling your vehicle your easiest transaction of the day.
We bring the necessary paperwork with us at the time we collect your vehicle. This ensures that you have legally sold your vehicle, and the liability is transferred to Pacific Cash for Cars.
Our services are second to none, working for our customers to bring them the best in-car removal services in Sydney.
Just give us a call and we'll make you an offer on your scrap car, truck, van, SUV, ute, 4×4, bus or bike.
Contact Us Today
For more information on our auto collection services, or to obtain a cash quote contact Pacific Cash for Cars at the number below. We can also be reached through our "FREE CAR VALUATION" form located at the top right of this page.
Call us at 0497 222 000