Unwanted Car Removal
When you have an unwanted car that is in less than desirable shape, you have a vehicle buyer at Pacific Cash for Cars. Our customers don't have to go to the cost or time prepping their vehicles for sale. Or the cost of towing their vehicle. Pacific Cash for Cars makes fair cash for cars offers and comes to your location to remove the vehicle free of charge. We pay up to $8999 on an unwanted vehicle of any condition. Just give us a call and we'll make you an offer.
Call us at 0497 222 000
Cash For Unwanted Car
Pacific Cash for Cars pick up service in Sydney is one that is fast and convenient, and is much more than a free car removal. We offer cash for unwanted cars with our highest payout reaching $8999. The team at Pacific Cash for Cars is a team of professional car appraisers and Car removal specialists that focus on providing our customers with outstanding services. A large part of our growth in the industry has been the word of mouth advertising from satisfied customers passing on our name. We take a great deal of pride that when we purchase an auto we provide the best and most convenient services to the vehicle owner, including the best payouts you'll find in the business. We pay up to $8999 CASH on the spot. At Pacific Cash for Cars, you can get instant cash for your unwanted car that is no second-hand change.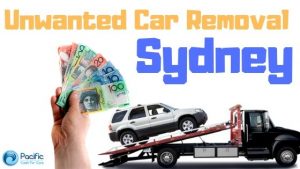 We buy CARS, TRUCKS, 4X4S, UTES, JEEPS, VANS, SUVS, BUSES & MOTORCYCLES for any make and any model vehicle we are best Car buyers who pay top cash for car removal.
Running or not, get your Ford, Toyota, Nissan, Isuzu, Proton, Suzuki, Subaru, Mitsubishi, Mercedes, BMW, Holden, Honda, or any other make SOLD today!
At Pacific Cash for Cars, our car collections are scheduled over the phone or through our web page. We ask vehicle owners to first obtain a cash quote from our appraiser for their vehicle. We'll then schedule a free unwanted car removal anywhere in Sydney.  when you contact us, we guarantee our team will provide you the best services, including fast and convenient auto collections.
Car Disposals
Typically, a large volume of calls we get in a day is for vehicles that are no longer roadworthy and not worth the cost of repairs. Vehicles owners are tired of paying large sums of road tax and having their vehicles in the shop week after week. Pacific Cash for Cars recycles and refurbishes parts and metals, as well as the vehicles themselves depending on the make and condition of the vehicle. We guarantee auto owners that when they have a vehicle in this condition, they can rely on a fair cash offer from Pacific Cash for Cars. We are praised for our top cash payouts on vehicles of any condition. Just give us a call and we'll make you a cash quote. Pacific is a part of Mega car removals & Cash for cars who offers top dollar for all types of auto.
Why Sell Your Auto To Us?
When you choose Pacific Cash for Cars, we guarantee CONVENIENT, FAST and HASSLE-FREE car removal service. We aren't a company that is interested in sitting around negotiating over price. We will not waste your time or ours, offering you our best offer as our initial offer. We also provide quick car removal services that include SAME DAY AUTO COLLECTIONS. With our fleet of towing vehicles and our team of drivers, we can provide you with excellence in every aspect of selling your auto, including the cash price that we offer.
When you give us a call, you a call, you are guaranteed:
SAME DAY CAR REMOVALS
CASH FOR YOUR UNWANTED AUTO – ANY MAKE, ANY MODEL, ANY CONDITION, ANY YEAR
WE PROVIDE THE PAPERWORK
TOP PAY CAR REMOVAL
BEST CAR WRECKER
Contact Us Today
For more information on our car buying and collection services, contact Pacific Cash for Cars at the number below. We can also be reached through our "FREE CAR VALUATION" form.
Call us at 0497 222 000