Accident Car Removal
Don't let the situation be hopeless. Contact Pacific Cash for Cars for your accident car removal needs. We pay top Cash for Accident Cars in Sydney.
CALL 0497 222 000
Free Accident Car Removals Sydney
There are no towing fees, nor are there any hassles getting your accident car removed. We won't tell you when we can get around to its removal; you tell us when you want it removed. With us, you have the sheer convenience of having a removal at a time that fits your schedule. We are the "Cash for accident car removal" company in town that you'll enjoy doing business with. Why? Because we pay top cash for accident cars and provide hassle-free car removal.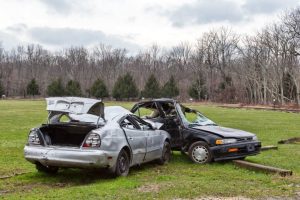 Cash for Accident Car Removal Sydney
 Our process is simple. You have been involved in a collision that has left your car in accident conditions. There's no reason to take it to a landfill, or even transport it to the wreckers. We will pay you cash for the cars at your place, so you don't have to leave your Sydney property for Car removal. We are top car buyers who pay top cash and our accident car removals Sydney are quick and include:
Firstly, a quote must be obtained and accepted for us to schedule a free accident car removal in Sydney. We provide online valuations of accident cars, as well as valuations over the phone.
Car owners that accept our cash quote for their cars can schedule a free accident car removal Sydney. Our car removals service is quick, taking about an hour or less to complete. At the time of the removal, we are fully prepared with the paperwork and cash to put into the owner's hand for their accident car. Accident cars are mostly damage cars or sometimes even trucks and we help like a car wrecker. We even provide cash for trucks, cash for damaged cars even if the condition of your vehicle is completely wrecked.
While we provide all paperwork, there are a few things that we ask that the sellers' have prepared for us when we arrive:
Proof of ownership for the vehicle. While we prefer that sellers have the title for the vehicle, we can accept other forms of ownership such as the registration of the car.
The plates of the vehicle removed. Again, if you do not have the tools or knowledge to remove the plates, we will be happy to do so when we arrive.
If the car does not run, please have the car parked in an area that allows our tow truck access to the car.
It doesn't take much to get cash for accident cars when you contact Pacific Cash for Cars. We are the accident car buyer that makes the process simple and leaves cash in your hand for the car the day we remove it.
We also provide following services for Accident Car Removal
Instant cash quotes: Our appraiser will tell you what your car is worth over the phone or online, so no hassles know whether we are your cash car buyer.
Free accident car removals: Tell us when, and we'll be there to offer you free cash for accident car removal.
Instant cash payments: We won't leave with the car until we put our cash offer amount in your hand.
Free paperwork: There's no hassles and no concerns about the proper paperwork being completed. We provide all the necessary paperwork.
Car Wreckers: Pacific Cash for Cars is your local car wrecker that is ready to put big bucks in your hand for your wrecked, damaged, or old car today.
Get A Quote
To obtain a FREE CAR VALUATION  for your car, please contact us at the number below. Online quotes can be obtained by filling out our "Request Price" form at the top right of this page. With Pacific Cash for Cars, you have found your car buyer that is ready with cash in hand to purchase your vehicle for top cash.
Call us at : 0497 222 000