Car Removal Sydney
We don't just offer cash for your car but also free car removal as well as free towing services across all Sydney regions. Want to sell your scrap car for cash? Call Pacific Cash for Cars and get the BEST value for your vehicle and exceptional free car removal across Sydney regions.
We pay you up to $8999 CASH! ANY MAKE, ANY MODEL, ANY AGE, ANY CONDITION – We guarantee to buy your car today & remove it the same day and get instant cash.
Call us at 0497 222 000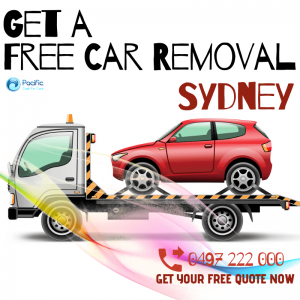 Pacific Cash For Cars is a car buyer that pays cash for cars with a free pick up. We offer unwanted car removals throughout Sydney and with each, we pay the owner INSTANT CASH as much as up to $8999. With many depots throughout the city, our customers can expect the speediest car removal in town.
With one call, your car will be sold for top dollar and our service is convenient, and guarantee our technician will be both on time and leave you 100% percent satisfied.
We have built our reputation on car removals that pay our customers the value of their vehicles and ones that are completed promptly at their convenience.
Pacific Cash for Cars Sydney is the Car Removal company in Sydney that you can count on for both cash for the car sale and the free car removal.
Top Cash for Cars Removal
We provide Top Cash for Cars Removal in all Sydney region, depending upon the condition of your vehicle we provide you cash Up To $8999. We guarantee our customers that we quote our offers based on the different factors of their vehicles that make it its true value. We don't say – Ford Explorer and randomly quote a price. We take all the factors of the vehicle into consideration like its weight, age, market condition, odometer reading, make and model and its condition. We'll then quote you the best price based on its recycle and refurbished parts value, or its used market value. We are the cash for cars company that often quotes our highest payout of $8999 because we do know the value of unwanted vehicles and how to get that value from them!
Quick Car Removal In Sydney
When Pacific Cash for Cars buys and removes your vehicle, we handle both the heavy work and provide you with the paperwork to ensure that the ownership of the vehicle is transferred to us. You simply collect your cash for the sale of your vehicle.
If up to $8999 sounds like the kind of cash you'd like to get for your vehicle, then Pacific Cash for Cars is the company to call! It is not unusual for us to offer our customers up to $5999 cash. Just contact us and we'll make you a quote on your vehicle of any make and condition and schedule a free car removal.
If you are based in New Castle we recommend Origin Cash For Cars for free car removal services
Stress-Free Scheduling For Car Removal
Our operating hours are between Monday to Saturday between 8 am – 5 pm and between our working hours we can remove your car from any suburb across Sydney regions and offer top cash payout instantly. if you want to sell your car our team is in charge of towing, completing paperwork and making payment for your car whether on your backyard, street or business premises.
Why wait? Give Pacific cash for cars a call now and consider your car is sold today.
Why Choose Us?
When you choose Pacific Cash for Cars, you choose a car removal company in Sydney that makes great cash offers and provides excellent cash for cars services:
HIGHEST PAYOUT Up To $8999
BUY ANY MAKE AND CONDITION OF VEHICLE FOR CASH
OFFERS FREE CAR REMOVALS THROUGHOUT THE GREATER SYDNEY REGION
OFFERS SAME DAY CAR REMOVALS
PAYS OUR CASH OFFER AT THE TIME WE PICK UP YOUR VEHICLE
Just contact us today for an instant cash quote! The vehicle removed the same day.
Request a Free Quote Today
For more information on our car removal services in Sydney, contact Pacific Cash for Cars team members at the number below. We can also be reached through our "FREE CAR VALUATION" form that is located at the top right of this web page.
If anyone is based in Perth then we recommend Ultra car removal as they offer similar services.
Call us at 0497 222 000
Complete our "Get a Quote" form