Sell My Car Online
When it comes to selling used cars nowadays, there is certainly no shortage of solutions.There are several used car sales channels available but it is good to pay close attention if we are not professionals. Our team of experts, active in the used car trade sector for over 15 years, has prepared a service for anyone who wants to sell their vehicle safely. 'Sell my car online' has become such a common question among car owners. By choosing to sell your car with our services which are specializing in used car sales, you will have access to a whole series of tools that can simplify the process and make the sale very quick. Not only will our used car buyer service gives you access to the tools to do this, but we also offer you top cash for your car.
Selling your car can be surprisingly complicated, especially if you want to receive the best possible price in a fast-paced world where everyone wants everything, immediately and at the best price. Those who want to buy used cars have a huge choice, so it is essential to make sure that your car stands out from the crowd. A few simple tactics, like making sure you set a fair price, ensuring that your car looks good, and using smart trading methods, can make the difference between making a quick sale or leaving our car unsold for months. If you want to sell your car quickly, you can contact Pacific Cash For Cars and sell your car for top cash in Sydney.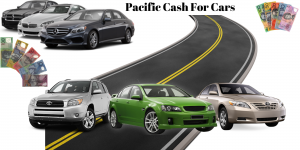 Our added value compared to current competitors, in particular, consists in attributing the right value to used cars, but above all in the purchase guarantee. We buy your car and pay it in cash:
Selling the car to private individuals is difficult and risky.We, Pacific Cash For Cars, assist you> during the sale and buy your car in cash. Selling your used car has never been easier!>
Selling used cars online><> safely? It has never been easier.
Today you can sell cars online without running the risk of running into scams and unclear transactions.>
You can simply have your car assessed by the experts of Pacific Cash For Cars. Send your details ><>and we will arrange a time to come take a look at your car. We will pay cash for your car on the spot and remove it for free.>
On the day of the appointment, a specialist in the sector<>will evaluate your car with the utmost attention<>, the accessories and options available on the vehicle, any damage deriving from accidents occurring during the life of the car and any other specific characteristics.>
Of course, the evaluation is completely free and only after a careful examination will the expert offer you a ><>fair purchase price><> ; all this does not impose any commitment to accept the sale and the seller can feel free from constraints if he does not find the offer he likes.>
Here is what we have for you:
It can be a car, truck, mini-van, full-size van, SUV, Pacific Cash For Cars is willing to buy your old vehicle. In addition, the vehicle doesn't even have to be in running condition. It could be burned, totalled from an accident, have a write-off sign, flooded, vulgarised –  we'll still offer you a fair deal. As long as it can be towed, we will be happy to work with you.