Instant Car Buyer
Selling a car helps to solve several problems at once. Almost every car enthusiast faced the sale of a used car, because every day the price of a vehicle falls faster and faster due to the development of auto production and the emergence of a large number of new car models. In addition, all the mechanisms of the car wear out over time and sooner or later the driver raises the question of selling a car as profitable as possible. Selling a car to an instant car buyer service such as Pacific Cash For Cars helps to solve all of the above problems at once! In addition, the process of selling a used car is quite simple: our specialist, according to your description or photo, will indicate the preliminary cost, the exact price will be announced after a personal inspection of the vehicle and verification of documents, and, with the joint consent, the transaction is concluded, and on the same day You will receive your money (in person, in your hands or in a bank account).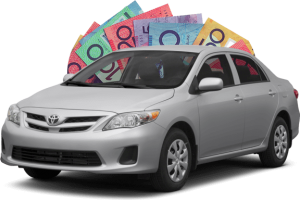 We are engaged in the purchase of cars of any make and model and in any type of condition. Our specialist will objectively evaluate the condition of your vehicle, and we will buy your car as expensive as possible. If necessary, we can provide a free tow truck from the location of the car to our scrap yard. In addition, Pacific Cash For Cars takes care of all legal issues, all you are required to have is proof of ownership.
As your professional Instant Car Buyer, Pacific Cash For Cars will offer you services that are most suitable for residents of Sydney.
You do not have to go anywhere: give us a call and we will arrive at any place where the car is.
No hidden fees and texts in small print: the entire procedure is completely transparent and complies with the legislation of the New South Wales state.
We do not bargain and do not bring down the cost: we will tell you the exact amount we are offering you.
The purchase and sale transaction takes place directly next to the car or via your preferred payment method so that you are ensured of your payment.
We will always offer you a higher cash amount for your car than car dealers, private buyers.
If the car got into an accident this is not a problem, we are still willing to pay for your car.
If you want to sell your car quickly and easily, then you have made the right choice with Pacific Cash For Cars. We are your professional partner for a quick and free vehicle evaluation!
So that we can determine a fair price for your used car, we first need some information about your vehicle. Simply enter the brand, model name and mileage. We will do the rest for you. You will receive your individual vehicle quote in under two minutes. The biggest difficulty with car sales is realistically assessing the value of your own used car. Because most car owners do not know exactly what their used car is still worth. If you want to sell your car, you should definitely be informed about the value of the car! The price of a used car depends on several factors: A high mileage can lower the price, some equipment variants are better to sell than others and of course, the year of the first registration of the car also plays a role.
We offer sellers the ideal platform to get rid of their used car quickly and easily. Our guide gives you useful tools to successfully offer your car and quickly find the right buyer. Because: time is money! The earlier you carry out the vehicle assessment, the higher the potential revenue. Thanks to the fast, up-to-date vehicle evaluation, pricing is child's play! Instant Car Buyer is at your service.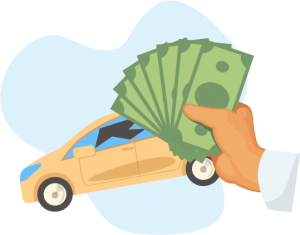 Ways of getting cash for your car in Sydney
There are many different ways to get rid of your car in Sydney. First ones come to mind are private sale, auction and car dealers. However, the quickest and most profitable way to sell your car for cash is a service like us. For this, you can utilise our cash for cars service in Sydney:
After the experience of years, we have made the process very easy and fast. Instant car buyer in 3 simple steps:
Get free assessment on your vehicle – you can either call, email or fill our form
Book your vehicle for pick up – your availability and address of the vehicle
Receive the cash for your – cash paid same day & towing on same day
Call us on 0497 222 000 or email us at enquiry@pacificcashforcars.com.au